I know a lot of people who rave about the Chi flat iron. Well I'm a fan of the
FHI Heat Runway flat iron
. Some pronounce it F.H.I. or Fee.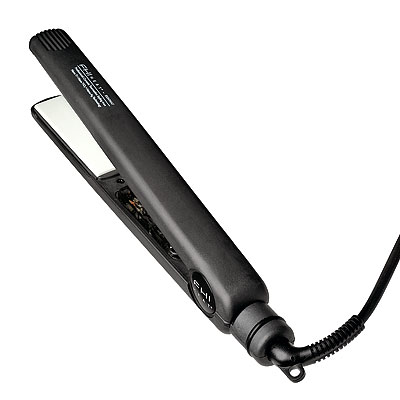 I am fortunate enough to work at
InStyle.com
and one of the perks is that I get a lot of products for free or cheap. All the products I mentioned in my post yesterday I got for $1 each (including the hot curlers). The FHI Heat Runway flat iron costs $450 but a lot of retailers sell it online for less. Every year it's featured as one of InStyle's Best Beauty Buys. It has multiple heat settings from 170 degrees to 450 degrees (I usually use it at 370 degrees).
As a regular consumer I probably wouldn't buy the FHI because it is such a high price point BUT if I was a stylist or straightened my hair a lot I would absolutly invest in this flat iron. On average I can spend $40-$60 every 2 weeks getting my hair washed, conditioned, flat ironed and styled. That's about $960 to $1440 a year. I hate to sound like an infomercial but the FHI Heat Runway flat iron practically pays for itself after about 10 uses. Who hasn't used their flat iron at least 10 times in the past year?
If you want sleek, smooth, hair that won't snap, crackle, pop as you are straightening it then invest in a FHI Heat Runway.